What you need to know
Microsoft recently announced its intent to lay off 10,000 of its employees between now and June 30, 2023. 
So far, Halo Infinite developer 343 Industries has been hit particularly hard by these cuts, and has lost over 60 of its employees.
Former 343 Industries developers have voiced scathing criticisms of Microsoft's leadership and management policies on social media after details about the layoffs came to light.
The layoffs come after Microsoft reported $198 billion in 2022 revenue and as it continues its efforts to acquire Activision-Blizzard for $69 billion.
Update: January 19 at 7:30 p.m. ET
A thread from known Halo leaker Bathrobe Spartan suggests that 343 Industries is losing one-third of its workforce, or more than 130 employees. Additionally, the rumor says that as a result of this, the studio plans to halt development of singleplayer campaign-style content for Halo Infinite and Halo in general for the foreseeable future. 
Bathrobe Spartan concludes that moving forward, 343 Industries will coordinate additional updates for Halo Infinite's multiplayer while continuing to outsource the game to partner studios like SkyBox Labs, Sperasoft, and Certain Affinity. Supposedly, these layoffs will not affect Halo Infinite's planned content releases, such as the expected launch of Season 3: Echoes Within on March 7, 2023.
Notably, Windows Central was able to partially corroborate one of Bathrobe Spartan's leaks about Halo Infinite's upcoming Project Tatanka mode in the past. However, we are not able to confirm that the information from this thread is accurate at the time of writing.
Our original story is below.
---
With the onset of volatile economic conditions and a recession looming, several major tech firms like Amazon, Alphabet, and Meta have laid off thousands of workers. Yesterday, Microsoft announced its intent to do the same with a plan to cut 10,000 employees from the company between now and June 30, 2023. These layoffs have impacted a wide variety of teams underneath Microsoft's banner, including the Xbox gaming division and its developers. So far, affected studios include 343 Industries, The Coalition, and Bethesda Games Studios.
As more details about the layoffs have come to light from industry sources such as former 343i developer Che Chou, it's become clear that 343 Industries in particular was "hit hard" by the cuts. Chou commented that over 60 employees were laid off from the studio, with Bloomberg reporting that the developer's campaign team was affected significantly.
Since its launch in late 2021, the latest game from the developer, Halo Infinite, has struggled to support its free-to-play live service model with a steady stream of content and adequate solutions for the title's technical issues. In the wake of the recent layoffs, multiple former 343 Industries employees have come forward with scathing criticisms of Microsoft's leadership and management policies, arguing that both Halo Infinite and 343 Industries would be in better positions were it not for "incompetent leadership."
"The layoffs at 343 shouldn't have happened and Halo Infinite should be in a better state. The reason for both of those things is incompetent leadership up top during Halo Infinite development causing massive stress on those working hard to make Halo the best it can be," wrote Respawn's Patrick Wren, who worked at 343 Industries on Halo Infinite as Senior Multiplayer Designer. "The people I worked every day with were passionate about Halo and wanted to make something great for the fans. They helped push for a better Halo and got laid off for it."
Bloomberg's Jason Schreier noted in a Tweet that the grievances aired by Wren echo much of what he's heard from other Halo developers.
Another Halo developer that now works on Apex Legends at Respawn, Tyler Owens, also expressed frustration at management. "As a Halo fan I'm really tired of Microsoft business practices & policies slowly killing the thing I love," he said. "Between the contracting policies they abuse for tax incentives & layoffs in the face of gigantic profits/executive bonuses…they set Halo up for failure."
Others have zeroed in on Microsoft's reliance on and treatment of contractors specifically. "Don't forget the heavy reliance on contractors/vendors and that messed up system (though I know that's more MS)," commented Nicholas Bird, a former developer that worked on Halo Infinite. "I would have loved to stay on the team if I could of [have] and worked my way up. Still one of my favorite jobs I have been at." Wren replied to Bird in agreement: "The contract stuff is a whole other can of worms that pisses me off. So many amazing people and talent that just disappeared."
"Having been wrung through that contractor cycle for nearly 6 years, it always felt like being gaslit to hear how much leadership cared about us & our opinions but seldom invited it where it felt like it would do the most good to make a difference & we'd get conciliatory inaction," wrote Zara Varin, a former 343 Industries Artist and Consumer Products Asset Coordinator.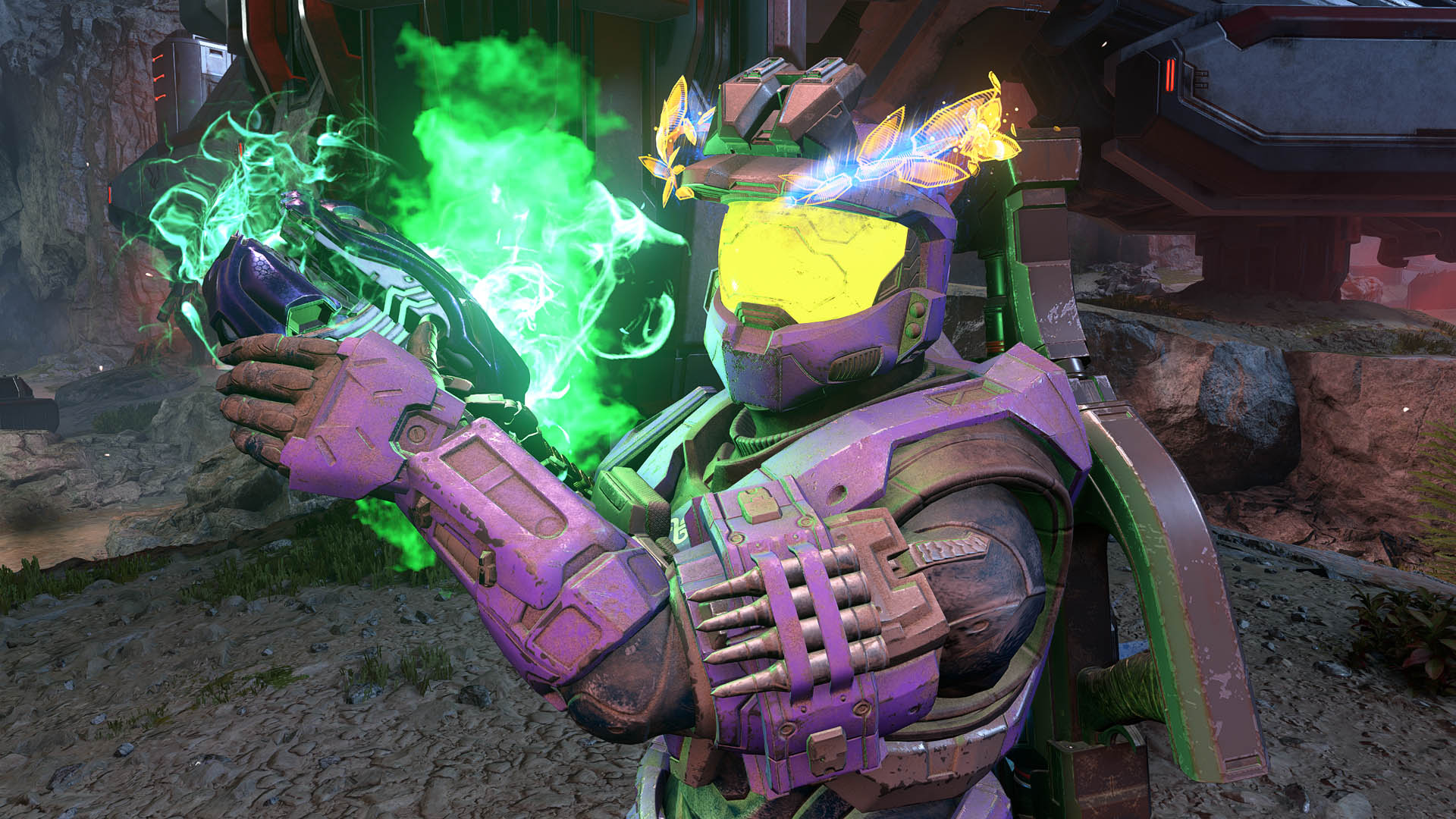 The layoffs at 343 Industries, as well as cuts at The Coalition, Bethesda Game Studios, and all of Microsoft, come after a report from the firm (opens in new tab) that it raked in $198 billion in revenue in 2022. CEO Satya Nadella also took home a $54.9 million dollar compensation package last year. Notably, Microsoft also continues its efforts to complete its $69 billion acquisition of Activision-Blizzard as various organizations scrutinize the deal and either throw their weight behind it or seek to stop it from closing.
For fans of the flagship Xbox franchise, news of these cuts couldn't have come at a worse time. By all accounts, things were finally starting to look up for Halo Infinite, as the arrival of the highly anticipated Forge mapmaking tool brought a flood of community-created content to the game. Additionally, the early release of the Custom Games Browser tool was a pleasant surprise for many, as was the introduction of red reticle for Windows PC players and simple cross-core armor coating customization. However, these layoffs, as well as reports that Head of Creative Joseph Staten has returned to Xbox Publishing after 343 Industries "made the difficult decision to restructure," leave the future of the game feeling uncertain.